ZVARTNOTS AIRPORT (EVN) INFORMATION
Origin
Airline
Flight no.
Scheduled
Est./Actual
Status
No flight arrivals were found at Zvartnots Airport.
Destination
Airline
Flight no.
Scheduled
Est./Actual
Status
No flight departures were found at Zvartnots Airport.
Car Hire at Zvartnots Airport
UNBEATABLE VALUE CAR RENTAL
Free Amendments | Free Cancellations | No Card Fees




Zvartnots International Airport - All Information on Zvartnots International Airport (EVN) Zvartnots Airport
Yerevan, Armenia
phone +374 10 493 111
phone+374 10 493 000 (Lost + Found)
emailcontacts@aia-zvartnots.aero
Facts and History about Zvartnots Airport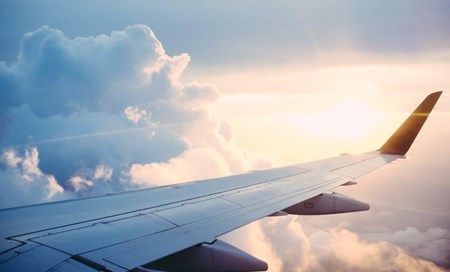 Zvartnots International Airport, also known by its IATA code of EVN, can be found in the vicinity of Zvartnots, approximately 15 kilometers west of Yerevan, the capital of Armenia.
In addition to being Armenia's primary Airport, it also serves as the city of Yerevan's principal international transportation center. It is the nation's busiest Airport by passenger volume.
History of Zvartnots International Airport
The Airport first opened its doors in 1961. In the 1980s, the Airport underwent a significant facelift that included constructing a new terminal building to accommodate the growing needs for domestic traffic within the Soviet Union.
The Airport can accommodate various aircraft, including the Boeing 747-400, the Airbus A380, and the Antonov An-225. ILS CAT II technology has been installed on Runway 09, allowing aircraft to take off and land despite the visibility issues and low ceiling (30 meters) (350 meters).
Recent upgrades at Zvartnots International Airport include the installation of 150 surveillance cameras, a new flight information display system (FIDS), an automated and biometric-identification system for baggage check-in and passenger control, and a new mechanical and biometric-identification system for security screening of passengers.
The boarding area is only accessible after passing through three levels of rigorous screening: pre-control, passport control, and X-ray control. After going through security, passengers can visit the Dufry duty-free shop or the Converse Bank business class lounge, which has a view that looks out over the gate area and the apron.
In addition, the Airport has a branch of HayPost, a pharmacy, several different dining options and cafes, and automated teller machines (ATMs) for Europcar, Beeline, VivaCell MTS, Ardshinbank, HSBC VTB Bank, and Ameriabank.
At Zvartnots Airport, automobiles from car rental businesses are available. The Airport has a range of official parking choices, with prices ranging from luxury to economy. In addition, there are a variety of parking choices that are easily accessible from the Airport. In addition to that, it offers taxi services to passengers.
About Yerevan, Armenia
Yerevan is the capital of Armenia, the largest city in the country, and one of the world's oldest cities continuously inhabited. Yerevan is the country's administrative, cultural, and industrial hub, located on the banks of the Hrazdan River.
Since 1918, it has served as the nation's capital; overall, it is Armenia's fourteenth capital and the seventh to be located in or close to the Ararat Plain. The city is also home to the Araratian Pontifical Diocese, the Armenian Apostolic Church's most populous and oldest diocese.
The history of Yerevan may be traced back to the 8th century BCE when King Argishti I of Urartu established the castle of Erebuni near the westernmost edge of the Ararat Plain. This event is considered to be the beginning of Yerevan. This incident started in Yerevan. According to inscriptions, Erebuni was designed as an administrative and religious center and royal capital.
From 1736 to 1828, it served as the capital of the Erivan Khanate. From 1850 until 1917, it was the seat of government for the Erivan Governorate, both of which were ruled by Russia.
As a result of the arrival of thousands of people who had survived the Armenian genocide in the Ottoman Empire, Yerevan was chosen to serve as the capital of the First Republic of Armenia after World War I.
During the 20th century, when Armenia was still a part of the Soviet Union, the city saw a period of fast expansion. Yerevan went from being a provincial town inside the Russian Empire to becoming Armenia's most important cultural, artistic, and industrial hub in just a few short decades. It also became the seat of the country's national government.
Yerevan has seen a substantial alteration as a direct result of the expansion of the Armenian economy. Since the early 2000s, significant construction work has been done around the city, and the number of retail outlets such as restaurants, shops, and street cafés, which were uncommon during Soviet times, has increased significantly.
There are currently 1,092,800 people living in the city, according to the official estimate for the year 2022. UNESCO has given Yerevan the title of World Book Capital for 2012. Yerevan is a member of the Eurocities organization on an associate level.
Saint Gregory Cathedral is the largest Armenian cathedral in the world. Erebuni Fortress is the city's birthplace. The Armenian genocide memorial is Tsitsernakaberd. Yerevan's other landmarks include Saint Gregory Cathedral and Katoghike Tsiranavor. Theaters, opera houses, museums, and libraries are in the city.
Matenadaran is one of the world's most extensive antique books and manuscripts collections. Armenia's largest art museum is the National Gallery. Both the History Museum of Armenia and the National Gallery of Armenia are housed in the same building.
The Yerevan Opera Theater is the most important venue for performances in the Armenian capital.
Weather in Yerevan, Armenia
The weeks beginning in the middle of May and ending in the middle of June, as well as the weeks starting in the middle of August and beginning at the beginning of October, are Yerevan's busiest tourist seasons, with the highest score occurring in the middle of September.
The winters are relatively brief, below freezing, snowy, and partially cloudy, whereas the summers are scorching hot, arid, and cloudless. The temperature rarely drops below 9 degrees Fahrenheit or rises over 101 degrees Fahrenheit over a year. Still, it regularly ranges from 20 degrees to 94 degrees.
The hot season begins on June 2 and continues until September 18, with an average daily high temperature above 82 degrees Fahrenheit. July is the hottest month at Zvartnots International Airport, with highs of 93 and lows of 67.
The cold season begins on November 30 and continues until February 23, with an average daily high temperature lower than 47 degrees Fahrenheit.
January is the month with the coldest average temperatures in this region, with lows of 20 degrees Fahrenheit and highs of 36 degrees Fahrenheit on average.
The wet season of the year begins on March 23. It continues until November 13, with an average rainfall of at least 0.5 inches throughout the 31 rainy days. May is often the wettest month of the year.
The year's snowy season begins on December 1 and lasts until February 20. During this time, there is an average snowfall of at least 1.0 inches per sliding 31-day period. January is the month that receives the most significant snowfall.
Zvartnots International Airport in Yerevan, Armenia, is located at 40°08′50′′ North and 044°23′45′′ East. It has an elevation of 865 meters above sea level.
Transfer Services at Zvartnots International Airport
There are various transportation choices available to passengers arriving at Zvartnots International Airport, such as taxis, shuttles, shared rides, ridesharing apps, and rental cars.
This Airport is around 12 kilometers away from the heart of the city. It provides daily service to and from many locations within the country. It is used by several airlines.
You can choose from taxis, ridesharing services, and rental cars. These are all options for getting into the city's heart from the Airport, where you'll find the quickest route. You won't spend more than one hundred dollars on the cab ride from the Airport to your destination.
In Armenia, ensuring you have planned out your various transfer alternatives before hitting the road will give you peace of mind.
Before you leave your house, ensure you are familiar with the items that can be packed in your carry-on luggage, the products that can be filled in your checked baggage, and the things that are not permitted.
Passengers can seek assistance with their mode of transportation by going to the Airport Information Desk Office. This is both for their convenience and for the public's direction.
For their own protection, passengers should conduct all business transactions exclusively at airport counters or other officially sanctioned locations.
Rental Car Services at Zvartnots International Airport
Arrivals have car rental services. Most rentals are accessible 24/7. You can also ask about service hours and item returns.
Renting a car from the Airport presents one with several opportunities and opportunities for convenience. Travelers who want to get around the city quickly but don't want to rely on public transportation or taxis can use car rental services.
They allow tourists to explore the neighborhood at their leisurely speed. Rental car companies often provide customers with a selection of vehicles, allowing clients to locate the automobile that best suits their requirements.
You must keep a few things in mind if you rent a car at Dubrovnik Airport. See and compare all rental car companies at Zvartnots International Airport.
Make sure to reserve your rental car well in advance. It will guarantee you obtain the vehicle you desire and help you avoid surprises at the last minute.
When you pick up your rental car, ensure you have all the required documentation, such as your driver's license and information about your insurance.
To be able to pay for the rental, you will also be required to produce a credit card that is currently in good standing.
Before you start driving, you need to get acquainted with the vehicle.
Call the Airport Lost & Found Section at +374 10 493 000if you think you may have lost something near the rental offices.
Ride Shares at Zvartnots International Airport
At the predetermined location in front of the terminal building, ridesharing services will pick up and drop off their passengers.
When using rideshare services at Zvartnots International Airport, there are a few essential things to remember.
You must schedule your transport in advance. It is advisable to plan ahead because ridesharing services might become crowded, particularly during high travel times.
Make sure you have the pickup locations and the drop-off planned out. It is necessary to have a plan before entering the Airport because of its size and the potential for confusion.
You should always call your rideshare driver to let them know you are on your way to the destination. It will ensure they can locate you once you get to the destination.
When you get inside the automobile, make sure you are mindful of your surroundings and your things. When you get out of the car, don't forget to take anything precious with you, and don't leave anything behind.
Remember to leave a tip for your driver. It is always appreciated and helps ensure that everyone participating has a wonderful day.
Taxis at Zvartnots International Airport
After landing there, you must take a taxi from the Zvartnots International Airport to your hotel or other location.
After leaving the area housing the Baggage Claim, you will need to make your way to the Ground Transportation Center, where you will wait in line for the next available cab.
The fare to downtown Yerevan should be close to or less than 20€. See more information about taxis at Zvartnots International Airport.
When utilizing a taxi service at Zvartnots International Airport, there are a few essential things to remember.
There is a possibility that additional passengers or luggage will incur an additional fee.
Always be alert to what is going on around you. Watch over your possessions, and don't talk to people you don't know too well.
Learn your way around. It is a good idea to have the address and phone number of your destination ready to provide to the driver when they pick you up.
Remember to leave a gratuity for the driver. It is traditional to leave a tip for the driver between 10 and 15 percent of the total fare, so be sure to have some cash on hand.
Trains at Zvartnots International Airport
Trains are not available in this facility. You can take a cab for less than 30 Euros to get to the Downtown area to the train station. Please visit our Trains page for more information. More information about train services near Zvartnots International Airport.
Buses at Zvartnots International Airport
The Ground Transportation Center is located directly in front of the airport terminal. It serves as the location where passengers can board buses. More information about buses to and from Zvartnots International Airport.
Hotel Shuttle Service at Zvartnots International Airport
Consider how you'll get from the Airport to your hotel when planning a trip. Several airports offer shuttle services that will take you to your hotel; this is an economical and convenient option.
Inquire with the front desk of your hotel about whether or not they offer this service at the terminal.
Passengers are picked up and dropped off by shuttles at the Ground Transportation Center in front of the terminal or at a place designated within the Airport, as instructed by the shuttle service provider.
Parking at Zvartnots International Airport
The passengers at Zvartnots International Airport have access to the Airport's parking facilities. The facility accepts payments in cash as well as credit cards. If you are experiencing any pressing issues, please call the following number: +37410511211.
Airports are frequently the first and last places tourists visit when visiting a city. And even though airport parking can be somewhat pricey, having a safe spot to keep your vehicle is necessary.
Most airports have various parking options, ranging from long-term to short-term to valet parking.
The length of your trip and the amount of luggage you have to play a role in determining which service is most appropriate for you. See more information about short and long term parking at Zvartnots International Airport.
Other Services at Zvartnots International Airport
Wi-Fi at Zvartnots International Airport
At Zvartnots International Airport, you are welcome to use the complimentary Wi-Fi service.
ATMs at Zvartnots International Airport
The Arrivals and Departures hall has multiple automated teller machines for passengers' use. The automatic teller machines (ATMs) accept all major credit cards, including Mastercard, Visa, Discover, and American Express. There could be a charge involved.
If you use your debit or credit card at ATMs or for transactions overseas, it is helpful to know how the fees work. This will allow you to plan correctly and keep your expenses to a minimum.
When you use an ATM in a foreign country, your home bank will typically assess a fee anywhere from $5 and higher. However, some financial institutions limit the ability to withdraw funds from overseas locations.
You can avoid paying these fees entirely by transacting with internationally renowned financial institutions and setting up your domestic account to enable fee-free withdrawals from overseas ATMs.
Please contact your bank for further information and assistance.
Currency Exchange at Zvartnots International Airport
It would appear that Foreign Exchange services are available at the Airport. However, ATMs are becoming increasingly common in airports worldwide as an alternative to the currency exchange at the Airport's ticketing desks. You might want to think about going this route.
When traveling to Armenia, you can safely take cash in rubles, euros, and dollars. This is the most common currency in the country.
Nursing Stations at Zvartnots International Airport
It is necessary to provide nursing moms traveling through airports with a separate room where they can nurse or pump milk in private. It is where mothers can feel at ease to serve their children while they are out and about with their families.
Please approach the information desk at the Airport if you are a nursing mother who requires some privacy and would want some assistance.
Restrooms at Zvartnots International Airport
The Airport is dedicated to giving its visitors a positive experience. It features clean restrooms that are kept up to date regularly.
Both ordinary facilities and restrooms suitable for people with disabilities can be located throughout the building.
Food and Beverages at Zvartnots International Airport
The terminals at the Airport each have their own stores selling various foods and beverages. The majority of food concessions have variable hours of operation. Be aware that the prices of food and drinks at the Airport are higher.
Shopping at Zvartnots International Airport
Upon arrival or departure from this facility, passengers will have the opportunity to do some last-minute shopping.
Shopping at an airport, in general, is not recommended unless you are seeking travel necessities or gifts that may be purchased at the last minute. The costs are high, and there is typically not a very large selection.
Nevertheless, let's say that you absolutely need to buy anything at the Airport. In that scenario, there are a few things that you can do to make the experience more convenient and cheaper at the same time.
Smoking at Zvartnots International Airport
In most cases, smoking is only allowed in certain building parts. If you want to avoid any inconvenience, please comply with the smoking restrictions at the Airport.
Lost and Found Section at Zvartnots International Airport
You can reach the Lost and Found at +374 10 493 000if you have lost an item anywhere inside the terminals or concourses, including within the Security Checkpoints and Airport transport vehicles.
Don't forget to include your complete name, contact information, phone number and email address, and a description of the item (s).
Ticketing Services at Zvartnots International Airport
Airlines usually start selling tickets at their counters two hours before the scheduled departure time, even for flights that depart early in the morning. However, this varies depending on the airline.
Make sure you contact the airline directly for information regarding prices, purchasing tickets, and travel schedules. Also, you should think about the benefits of making flight reservations in advance.
On your airline's website, passengers or their representatives can easily access any and all information, as well as make any necessary ticket purchases.
Some people purchase plane tickets from kiosks in airports when they vacation.
Travelers can buy tickets in advance, a time-saving feature that provides a significant convenience. There are some instances where the prices are more favorable than those offered if the tickets were purchased online.
Nonetheless, a few disadvantages are associated with purchasing airline tickets at the Airport. For instance, there are times when the costs are higher, and there is possibly a smaller range of flights available.
No matter which option you go with, the ticket desks are located in the main terminal building of the Airport.
Airport Information Desk at Zvartnots International Airport
You will be able to acquire helpful information regarding flights, amenities, and options for travel in and around the Airport by obtaining assistance from the Airport Information Office. The number to call for the Airport Information Desk is +374 10 493 111.
Pet Relief at Zvartnots International Airport
The pet relief places at Zvartnots International Airport may be found in a designated area in front of the terminal.
The establishment of pet relief spaces in airports has been hailed as one of the industry's most significant advances in recent times. It enables clients traveling with dogs to take their animals out to relieve themselves before or after a trip without leaving the airport complex.
Please seek signs directing you to the appropriate location if you require this service. You may also consult the Information Desk to receive accurate directions.
However, before you fly to this facility with your pet, please check with the airline to see if any restrictions or specific rules apply.
In addition, you are responsible for determining whether the destination nation requires any health certificates, paperwork, or quarantines. When they are present, pets must be confined within receptacles (kennels) that are sturdy enough to prevent them from breaking free and escaping.
Pet owners are responsible for adhering to the community regulations governing their animals' movement in enclosed public settings. Your airline should be able to provide you with all of the information you need regarding the required documents for your pet.
Baggage Claim at Zvartnots International Airport
Please receive your bags from the ground level of the terminal at the Baggage Claim location provided for you. Passengers who require further assistance can request a cart at the front desk.
Please contact your airline's particular airline or ticket counter if any items are missing. Lost or damaged luggage should be reported to the Lost & Found Office at the following numbers: +374 10 493 000.
When you leave a message, include your full name, contact phone number, email address, and a brief description of the lost item.
Disabled Passengers at Zvartnots International Airport
Wheelchair users are permitted at this facility's gate and aircraft door entrances, making it accessible to special-needs passengers.
Please call +374 10 493 111 if you are a traveler with a disability or medical needs. You have questions about the policies or procedures at the Airport's security checkpoints.
In addition, they may communicate the requirement for carts, wheelchairs, or medical transportation to the airline, travel agent, ticketing agent, flight attendant, or gate agent.
If you want to avoid any frustration upon arrival or departure, make these plans a good while in advance.
In conclusion, passengers must arrive at the airport one hour before the time specified. It will allow time for accommodations to be made, eliminating waits at the security gates.
Zvartnots International Airport Contacts
Address: Yerevan, Armenia
General Phone: +374 10 493 111
General Email: contacts@aia-zvartnots.aero
Lost and Found Phone: +374 10 493 000
Official website: http://www.zvartnots.aero/EN/Index
Local Information
Drive on: Right
Electricity: 230V/50Hz.
Plug: C, F
Currency: Armenian dram, Dram, AMD
Wi-Fi at Airport: Free, unlimited Wi-Fi is available at the Zvartnots International Airport
Services at Zvartnots Airport
Useful Information about Zvartnots Airport